With the development and progress of society, application scenarios of monitoring become more and more complicated, the number of targets is increasing and the target behaviors are becoming unpredictable. These changes put forward higher requirements for the monitoring work. In response to these challenges, Uniview recently launched a high-quality 4 inch PTZ Camera.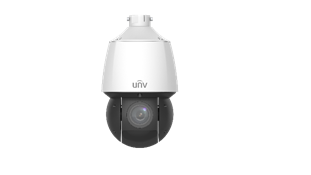 Our newly launched 4 inch PTZ Camera is designed based on deep-learning. Its smart intrusion prevention function is aiming to overcome the frequently appeared problems of false alarm and difficult retrieval of traditional surveillance. Meanwhile, its special appearance design intentionally hides the direction of camera, which makes it harder to avoid surveillance, eventually lead to a true to fact monitoring. In terms of configuration, it is able to reach 4MP HD resolution and 25x optical zoom. These above features combined to suit various and unpredictable applications.
Easy to install
This 4 inch PTZ Camera is about the size of a football and can be held in one hand. This makes the installation labor-saving, and improve the installation efficiency. It also adds a BNC interface, engineers can use it to complete the adjustment in a short time. Before it is put into service, these product designs are meant for minimizing complexity for the preparation and installation process of this PTZ Camera, saving time and labor costs.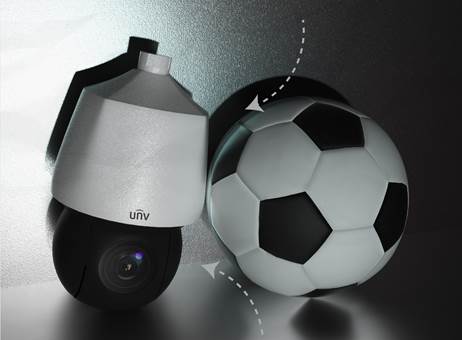 Pioneering performance
The body of 4 inch PTZ Camera is made of metal and the lens is equipped with 4MP HD resolution and 25x optical zoom. This configuration adds more details to the monitoring and makes everything clearer. At the same time, Lighthunter technology delivers colorful, bright and clear images in ultra-low illumination environment.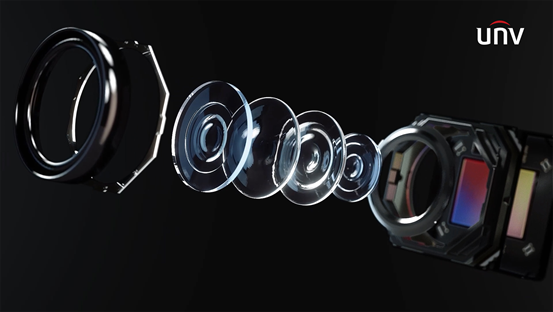 Powered by Deep-Learning
As a flexible monitoring front-end product, accurately capturing every target is the most basic mission of IP camera. In order to accomplish this mission in increasingly complicated scenarios, we have equipped the product with more intelligent functions. Smart intrusion prevention: This product can accurately classify objects into motor vehicles, non-motor vehicles and pedestrians, with the error rate less than 1%.
It can accurately identify the target you set to focus on and automatically track the target. When you zoom in to see the details of the target, the quick focus function can provide a clear focus throughout the zoom process. People counting: Our product adopts the people counting function based on deep-learning, which can accurately count the people while completing the monitoring task smoothly.
Strong environmental adaptation
This PTZ camera adopts unprecedented IP67 against outdoor harsh weather incredible 6Kv lightning rate to deliver effective protection against lightning, reliable IK10 against vandalism and advanced hardware to ensure stable operation condition form -40℃-+70℃. These protections make it work undisturbed in various environments.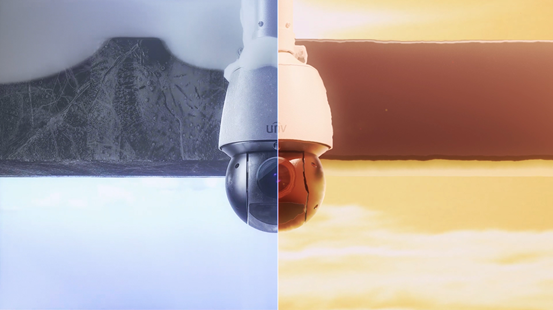 Taking everything into account, parking lot, airports, shopping mall and so many more places can be benefited from our 4 inch PTZ Camera. Looking into to the future, we believe that our product can play an important role in all corners around the world. We design better, make better.