Milestone XProtect® Video Management Software (VMS) Products
Part Number: Milestone XProtect Essentials+ / Express+ / Professional+
Milestone XProtect® video management software (VMS) brings all the puzzle pieces for video surveillance together in a perfect combination to create a solution that keeps people and property safe today – and tomorrow.

Reliable
· A high-performance, native 64-bit Microsoft Windows® service recording server with a documented recording capacity of at least 3.1 Gbit/s.
· Three flexible viewing clients that put you in control anytime, anywhere.
· A versatile rule engine that increases operational efficiency as standard security task can be automated.

Customizable
· Support for more than 8,500 cameras and devices so you can choose the ones that suit your needs and budget. See for yourself on our list of supported devices here.
· Access to a community of integrated applications, hardware and services that add extra value and capabilities to your system. See all the possibilities on Milestone Marketplace.
· Possibility to build your system with the affordable server, storage and network equipment that you need.

Scalable
· One device, one license, one cost. Our simple per-device license model lets you choose the number of device licenses you need and gives you the freedom to add cameras and other devices in the future.
· Most XProtect products support an unrestricted number of recording servers so you can scale the system seamlessly.
· Connect several larger sites with Milestone Federated Architecture that allows individual XProtect Corporate and Expert systems to be connected in a parent/child hierarchy of federated sites.
· Centrally operate video surveillance that is spread across multiple sites with Milestone Interconnect.

User-friendly
· User-friendly interfaces that can be adjusted to individual users based on security levels and areas of responsibility.
Interactive maps giving you complete overview of the entire installation.
· Centralized Search so you can search for video sequences, alarms, events, bookmarks and motion in one single place.

Secure
· Secure system access. When multiple users need to access the system, effectively control each user's access permission on the viewing client level.
· Secure end-to-end evidence handling. To ensure that evidence doesn't end up in the wrong hands, you may password protect the video files and limit access to authorized users.
· Secure encryption on recording severs and management servers. High level encryption and security (HTTPS) of web and mobile user access and the possibility for physical separation of camera network and client network.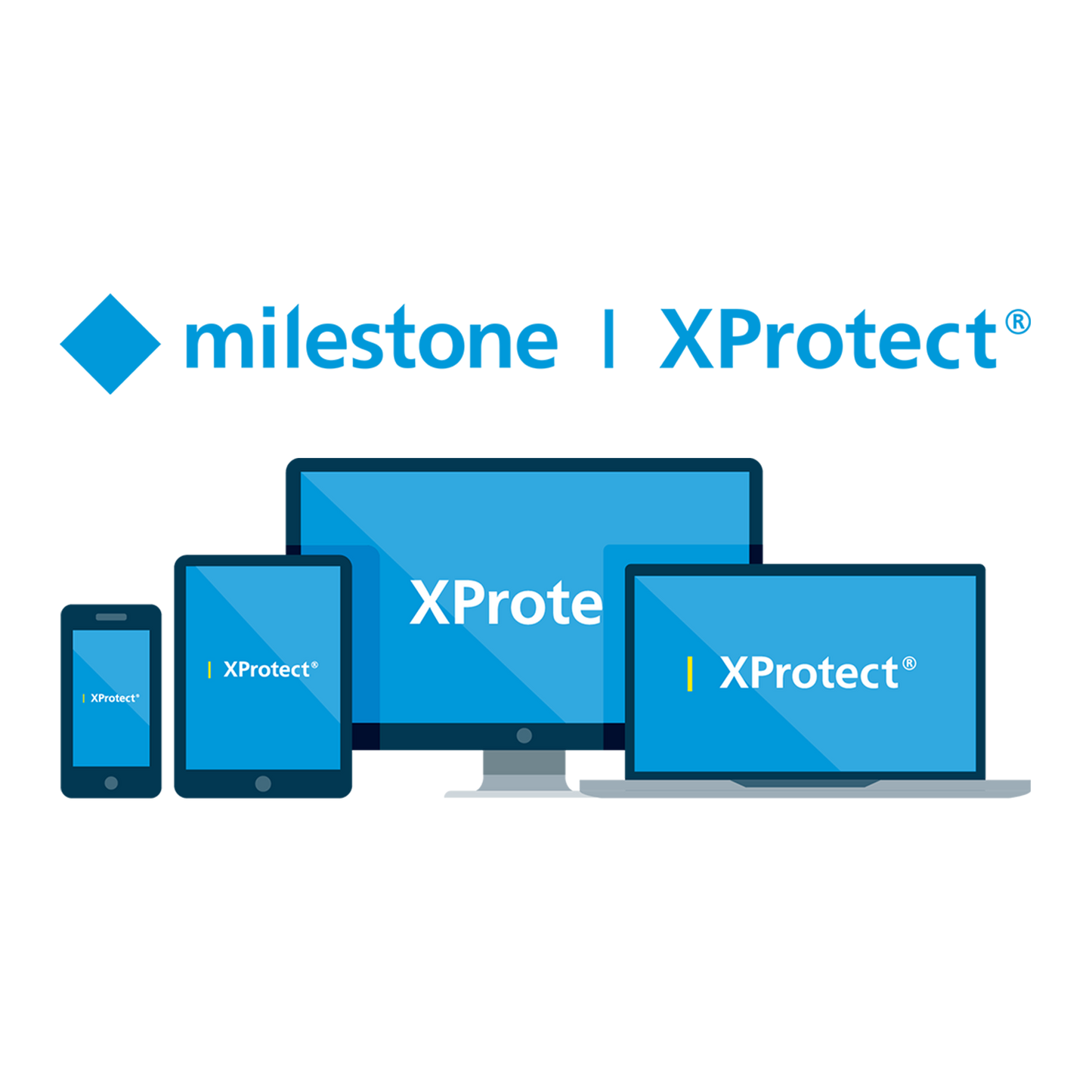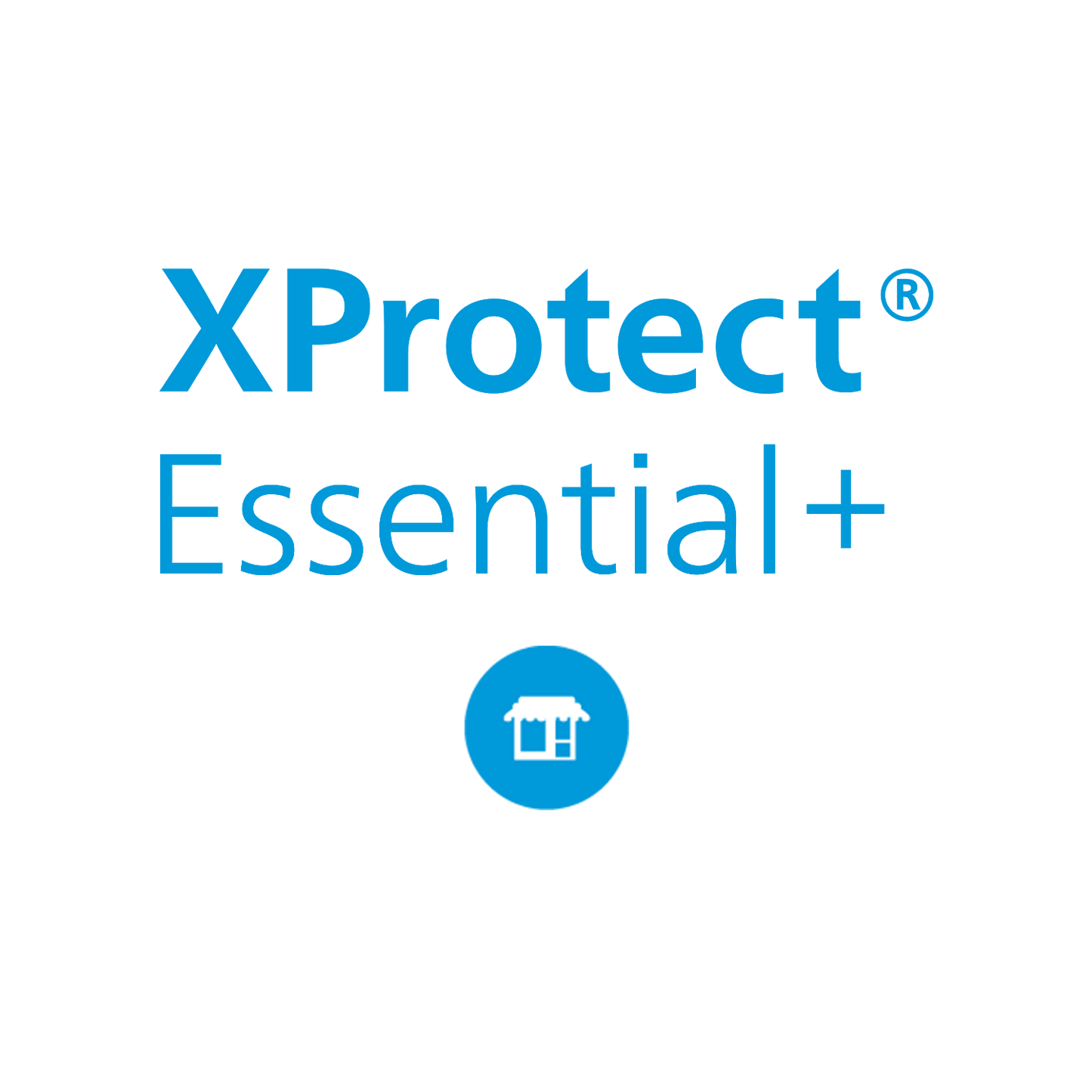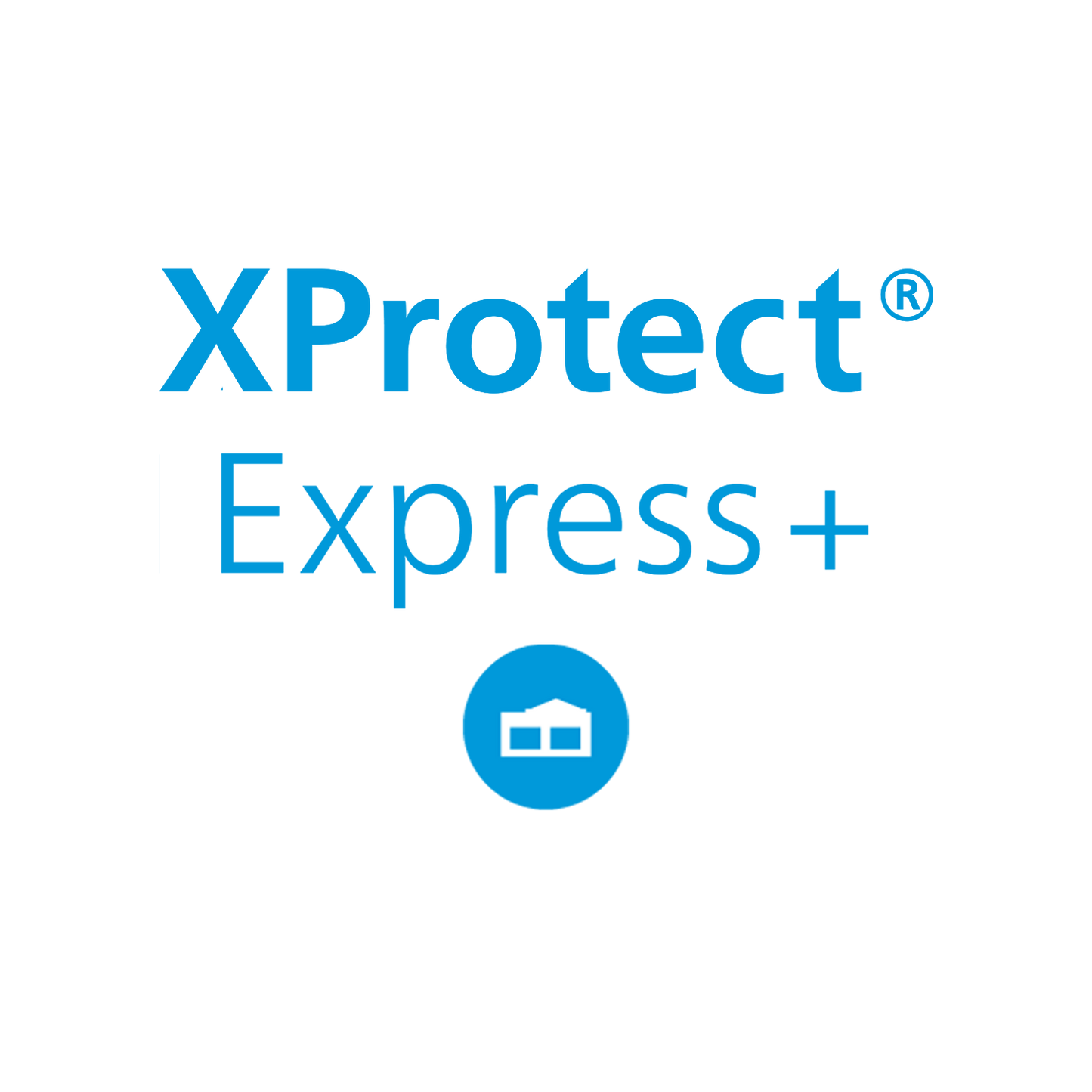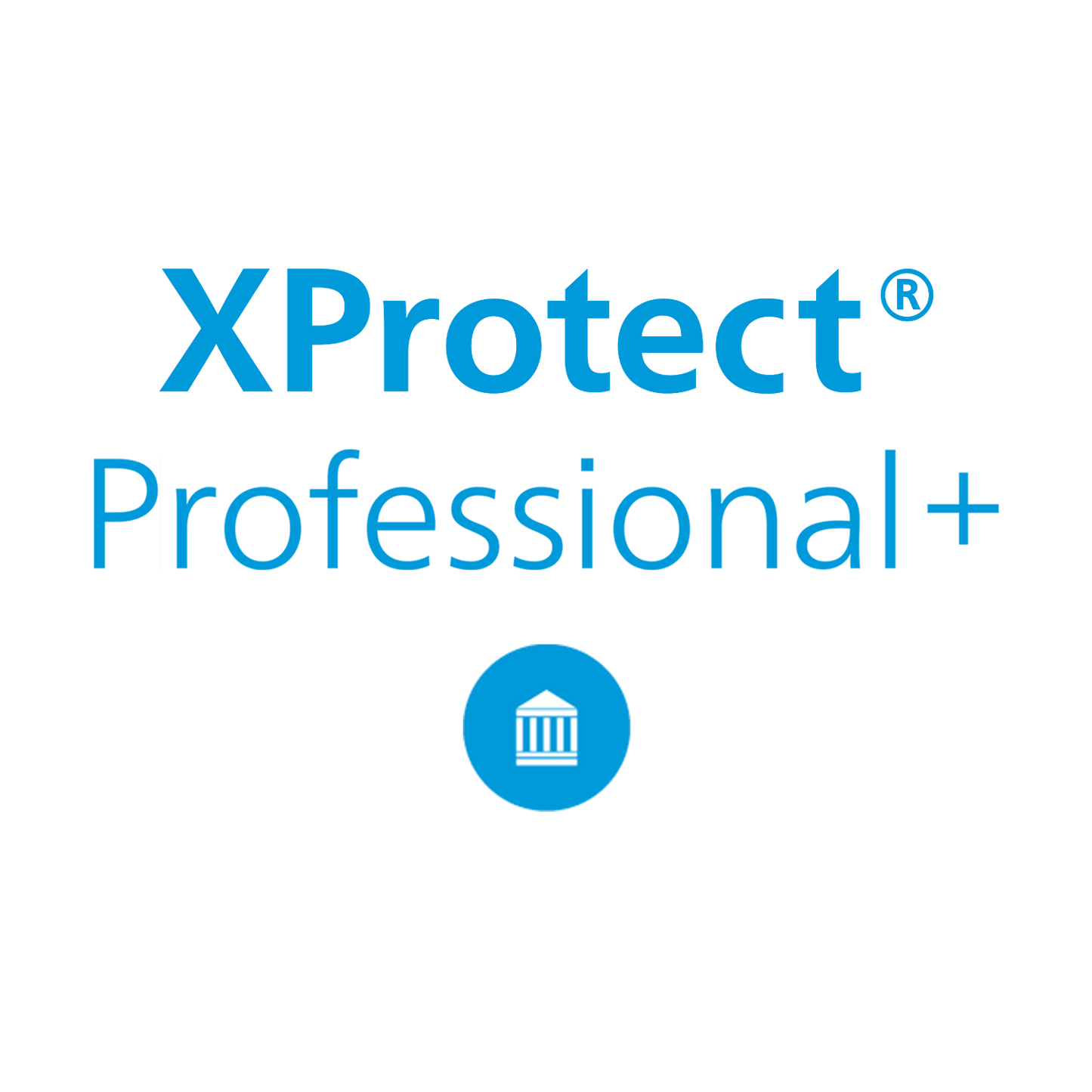 XProtect VMS Products / Versions 


XProtect
Essential+


XProtect
Express+


XProtect
Professional+

Key features 

2022 R2

2022 R2

2022 R2

Type of deployment

Single-server

Single-server 

Centrally managed, multi-server

Licensing

Free

Perpetual

Perpetual

Maximum number IP devices(1) per recording server

8

48

Unrestricted

Number of recording servers per system

1

1

Unrestricted

Maximum numbers of users

Unrestricted

Unrestricted

Unrestricted

Customer Dashboard and Connected Services(2)

-

Supported

Supported

Alarm Manager

-

Yes

Yes

Video out via Milestone Open Network Bridge

-

Yes

Yes

Dual authorization (Smart Client users)

-

Yes

Yes

Supports XProtect Smart Client, XProtect Web Client and XProtect Mobile

Yes

Yes

Yes

Secure HTTPS camera connectivity (on supported devices)

Yes

Yes

Yes

Adding devices on HTTPS(3)

Yes

Yes

Yes

Single device firmware(4) upgrade 

Yes

Yes

Yes

Bulk device firmware(4) upgrade 

 -

 -

 -

Map function

Yes

Yes 

Yes

Third-party application integration and support for video analytics(5)

Yes

Yes 

Yes

Built-in Video Motion Detection (VMD) with Auto adjustable VMD sensitivity

Yes

Yes

Yes

H.264, MJPEG, MPEG-4, MPEG-4 ASP & MxPEG

Yes

Yes

Yes

H.265(6)

Yes

Yes 

Yes

Adaptive streaming

-

Yes

Yes

Direct streaming (mobile server)

-

Yes

Yes

Microsoft Active Directory support

Yes

Yes

Yes

Kerberos authentication

Yes

Yes

Yes

Metadata support

Yes

Yes

Yes

Centralized management

Yes

Yes

Yes

Flexible event rule engine

Yes

Yes

Yes

Hardware accelerated video decoding for Video Motion Detection (Quick sync)

Yes

Yes

Yes

Hardware accelerated video decoding for Video Motion Detection (NVIDIA)

 -

 -

 -

Hardware accelerated video decoding in the Mobile Server

Yes

Yes

Yes

Support for live video play without recording storage

Yes

Yes

Yes

Edge Storage and Scalable Video Quality Recording™

-

-

Yes

Smart Map functions

-

-

-

Media database encryption and digital signing

-

-

-

Recording Server communication encryption

Yes

Yes

Yes

Management Server communication encryption

Yes

Yes

Yes

Mobile Server communication encryption

Yes

Yes

Yes

XProtect Management Server Failover(7)

-

-

-

Hot- & cold-failover recording server

-

- 

-

Evidence lock

-

-

-

Supports XProtect Smart Wall

-

-

-

Milestone Federated Architecture™

-

-

-

Milestone Interconnect™

-

Remote site

Remote site
| Download | Type |
| --- | --- |
| Milestone XProtect Essential+ Product Sheet | |
| Milestone XProtect Express+ Specification Sheet 2022 R2_1.0 | |
| Milestone XProtect Professional+ Specification Sheet 2022 R2_1.0 | |
| Milestone XProtect VMS Detailed Comparison Chart 2022 | |
| Milestone XProtect VMS Key Comparison Chart 2022 | |